Brake Rotor Resurfacing
Looking for a brake rotor resurfacing service across Melton? Head to Zira Auto Care. Just like brake pads, brake rotors will also wear out due to friction from the brake pads, rust accumulation, weather conditions and even poor maintenance. In extreme conditions, the brake rotors can become unresponsive and lead to accidents. It's why you must get them inspected by our brake technicians.
Our experienced & professional brake technicians will inspect your brake rotors thoroughly & tell you whether you need a brake rotor resurfacing.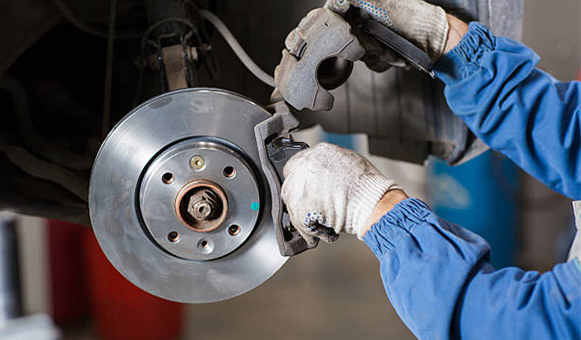 How We Perform Brake Rotor Resurfacing?
Our brake technicians at Zira Autocare will carefully remove the rotors using a lathe & smoothen out any warped or uneven areas.  While inspecting, we will look for all the possible ways to repair them instead of a replacement. Our certified & licensed mechanic will provide an evaluation by checking the thickness of the metal on all sides and decide whether brake rotor resurfacing is a viable option for you or it needs replacement.
Brake rotors have minimum thickness and can be easily warped, cracked, rusted. If it's too thin or the wear is too excessive, it has to be replaced & restored to factory specifications.
Why Come To Zira Autocare For Brake Rotor Resurfacing?
When you come to Zira Autocare, your vehicle is serviced in a state-of-the-art facility with experienced mechanics who are dedicated to servicing your brake system to the best of their abilities.
We have certified and licensed mechanics & technicians to inspect your vehicle and ensure that we make quality installations and even offer minor tune-ups.
Whatever issues you have within your brake system, we will handle them professionally and help you get back on the road as soon as possible.
If you want to find a service centre near you & book a brake rotor resurface with us today. To schedule an appointment with us, call us on  03 9743 3005 today.