Mechanical Repairs
When it comes to reliable mechanical repairs, Ziro AutoCare is the name you can trust. At Ziro AutoCare, we believe that professional inspections & mechanical repairs performed by knowledgeable & well-trained mechanics & save our customers time and money over time.
We're one of the leading auto repair shops in terms of offering exceptional mechanical service, best pricing and quality. We offer comprehensive repair services that are designed to keep your vehicle running like new. Our commitment to reliable and affordable service has set us apart as a trusted name in the area.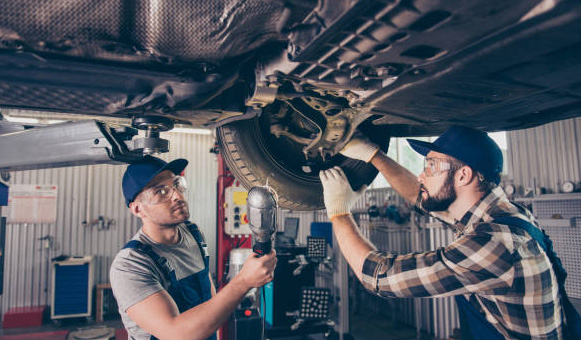 Auto-Repair Needs Serviced With Precision & Care
From oil changes to brake repairs, car battery repairs, wheel alignment & balancing, and tyre services, we can do every repair & replacement efficiently and quickly. So whatever your auto repair needs are, address your concerns to us and trust our level of expertise and knowledge on servicing your car. Ziro AutoCare is all about offering prompt, affordable service. For more information or to schedule an appointment for your vehicle, call or visit us today.
Our Team Of Mechanics
We have a team of experienced mechanics who can fix any mechanical error, make replacements based on your needs. We have service technicians, factory-trained professionals & experienced mechanics who are skilled in each repair and can offer the best service. We service all brand vehicles & make them deliver high performance.
Services We Offer
Car battery repairs
Wheel Alignment & Balancing
Engine Repairs
Tyre repairs & tyre replacements
Brake & Clutch Repairs
Transmission rebuild & Repairs
Minor Bodyworks
Vehicle Tuneups
Steering & Suspension Systems
Radiator system
Ignition