Car Batteries
Just like brakes, car batteries are another crucial component for your car. It powers your vehicle and delivers smooth rides. However, over time they need to be replaced and should be checked by a professional like us. At Zira Autocare, we provide car battery repairs and replacements, inspected and installed by our service technician. If they are weak or showing signs of failure, you need to replace them at the earliest. Sudden breakdowns, electrical fuses, short circuits are some of the common signs that you'll see when your car's battery is weak. No matter what model you have, we have the best range of car batteries & will recommend the right battery for you.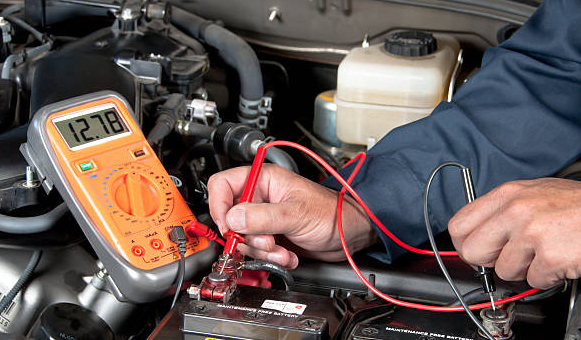 Car batteries are the heart of the vehicle and should be checked at regular intervals. At Zira Autocare, we offer the best-in-class car batteries for vehicles of all makes & models. We have highly skilled professionals to work on your vehicle and ensure your car battery delivers high performance. If the battery can't be fixed or restored, we can replace them in no time.
Failing Signs Of A Car's Battery
Dim headlights
Sudden breakdowns
A burnt smell from the engine
Engine overheats
Short circuits
Low fuel efficiency
Clicking sound while turning keys
When your car battery is in good condition, your vehicle does not overheat, allowing the engine to deliver high performance and increase fuel efficiency. At Zira Autocare, we diagnose the battery, resolve any starter issues & fix all the alternators and any minor faults associated with your car battery.
If you're not experiencing any of the above symptoms and want to keep your car battery in good health, ensure to run regular checks, and get it serviced by our skilled professionals.
Why Zira Autocare?
We offer car battery repairs & replacements at a reasonable rate.
Replace the starters, alternators & fix all other faults quickly & efficiently.
We have the best range of batteries from popular brands and recommend the right one that suits your vehicle.
From battery inspections to tune-ups & installations, we're the one-stop destination for all your car battery repair needs.
Looking for car battery replacements or repairs? Call Zira Autocare on 03 9743 3005