Car Service & Repairs Bacchus Marsh
Zira Autocare is one of the most trusted car repair shops in Bacchus Marsh. We offer personalised car repairs and car services across Bacchus Marsh and its surrounding suburbs. If you're looking for a trusted auto repair shop in Bacchus Marsh, head to Zira Autocare. We have the best-in-class computerised diagnostic tools and highly qualified mechanics to treat your vehicle. Our auto repair facility is equipped with state-of-the-art equipment and diagnostic tools to detect the issue and ensure that you receive the best-in-class service from us. In terms of price, quality, and fast turnaround, you can count on Zira Autocare.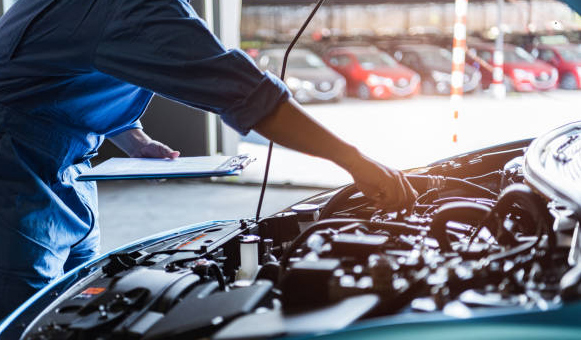 Brake Repairs Bacchus Marsh
Brake repairs can be exhausting. At Zira Autocare, we have brake technicians to inspect your car's brake system & restore its condition with quality installations.
Tyre & Wheel Alignments Bacchus Marsh
A rightly-aligned car wheel is responsible for enhancing your car tyre performance and longevity of the tyres. However, when it's not aligned, your tyres will be under wear and tear. We have stocked branded tyres and can install them for you. If your vehicle wheel is incorrect or has rapid tyre wear, we have tyre specialists to align your wheels, maximise tyre life & improve your vehicle handling performance
Engine Specialists Bacchus Marsh
For complex engine repairs for cars, trust our engine experts at Zira Autocare. Our expert engine maintenance service will help avoid costly repairs. Engine repairs are complicated to deal with. Our auto repair shop is equipped with the right equipment for engine overhauling & repairing the engine components.
Denting & Painting Service Bacchus Marsh
Is your vehicle losing its appeal? Fix them with our paintless dent repairs and spray painting services. We have advanced spray painting equipment to match the colour of your car. No matter what type of dent it is, we have paintless dent repair experts and spray painting techniques to restore your vehicle external deformities and make it look like a new one.
RWC Certificate Bacchus Marsh
If you're looking to obtain an RWC certificate for your unregistered vehicle, come to us. Let our authorised vehicle testers help you out. Our verified RWC vehicle testers will inspect the vehicle and help you pass the test & get the certificate.
We also provide mechanical repair services, logbook service, transmission repairs and much more. If you're looking for a reputed car repair service or car mechanic service across Bacchus Marsh, call Zira Autocare on  03 9743 3005 today.