Car Service & Repairs Eyensbury
Need a comprehensive car repair service across Tarneit? Look no further than Zira Auto Care. We offer an expert solution for car repairs and maintain your vehicle with exceptional services for our customers across Eyensbury and its surrounding suburbs. With our mechanics by your side, you can experience the best car service in Eyensbury. No matter what vehicle model you have, we have the skills and expertise to fix car issues and ensure you get the best service on a budget.  Our mechanics are highly skilled and can assure to make your vehicle perform well without any issues.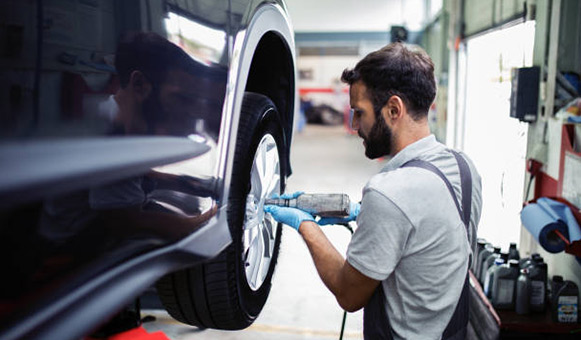 Brake Repairs Eyensbury
Get the most efficient brake repairs done by licensed brake technicians from Zira Auto Care. From fixing brake pads to rotors, and fluid change, we can handle any brake repairs and even provide installations to keep your vehicle running safely.
Engine Repairs Eyensbury
Is your engine having trouble or due service? At Zira Auto Care, we have genuine engine components for installations and can sort any engine issues with the utmost precision.
Tyre & Wheel Alignments Eyensbury
Uneven tyres & misaligned tyres are a mismatch. We have tyre specialists who can correct any wheel misalignments, and replace tyres if required.
Logbook Service Eyensbury
Are you looking to stamp your vehicle's logbook? Our mechanics will verify the history of maintenances & will inform the due services that have to be performed.
RWC Eyensbury
If you're looking to get an RWC certificate for your vehicle, let our authorised RWC vehicle testers help you out. We help you pass the inspection the first time by ensuring your vehicle is free of errors and safe on the road.
We have a team of highly skilled & qualified mechanics to take care of your vehicle. So, leave your vehicle worries to us and get back to the road with a happy face.
If you're looking for a trusted car repair shop across Eyensbury, call Zira Auto Care on  03 9743 3005 today.