If you ask the residents of Melton for a trusted auto repair shop, they would map you to Zira Auto Care. We are an auto repair shop known for our reliable car service & repairs, transparent pricing and on-time delivery. If you're looking for a car repair shop that guarantees a fast turnaround, come to Zira Auto Care. All our team members are verified and experienced professionals and specialists in each car repair & service. Once you come to our auto repair shop, you're sure to leave with a happy face. We're budget-friendly and can even provide mechanical repairs for all vehicle makes and models.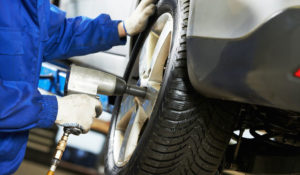 Services We Deliver Across Melbourne
Brake Repairs Melton
Are your car brakes giving hard time? Come to Zira Auto Care. We have brake technicians to inspect the issue and restore your brake system into its best condition and ensure to offer genuine installations.
Tyre & Wheel Alignments Melton
When your car wheels and tyres are not in sync, it's serious trouble and should be checked & corrected before it puts you in an unfortunate situation. From enhancing your car's tyre performance and improving the longevity of the tyres, you can trust tyre & wheel experts.
Engine Specialists Melton
Leave your vehicle's engine repairs to our engine experts at Zira Auto Care. Our expert engine maintenance service will help avoid costly repairs and keep your engine running at optimal performance.
Denting & Painting Service Melton
Are dents & scratches messing your car's exterior? We have paintless dent repair experts and spray painting technicians to restore your car's appeal and give a renewed look.
RWC Certificate Melton
Need to get an RWC certificate for your unregistered vehicle? Let us help. Our verified RWC vehicle testers will inspect the vehicle and help you pass the test & get the certificate.
We also provide mechanical repair services, logbooks, transmission repairs and much more. If you're looking for a reputed car repair service or car service across Melton, call Zira Auto Car  03 9743 3005 today.