Mechanics, Car Service & Repairs Rockbank
If you're looking for professional car service & car repairs across Rockbank, contact Zira Auto Care. We are car professionals and know what it takes to keep your car running at optimal performance. We have the expertise and advanced tools to diagnose the issue the right way & ensure the best car service. Our auto repair shop is equipped with computerised tools and the latest infrastructure, so your vehicle is guaranteed to receive the best service. From tyre replacements to engine repairs, RWC, and logbook service, our mechanics tend to meet your every vehicle need. Our team will handle all aspects of car repairs.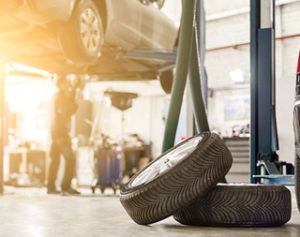 RWC Rockbank
Are you looking to get RWC certificate? Let our authorised vehicle testers help you out. We inspect & repair all sorts of car issues and get your vehicle qualified for the test.
Logbook Service Rockbank
Our qualified car mechanic will come & assist you with the ultimate & convenient logbook service & keep your car warranty unaffected. We'll stamp you for the list of services that are completed and needs to be done.
Tyre & Wheel Alignments Rockbank
If your vehicle wheel is incorrect or has rapid tyre wear, we have tyre specialists to align your wheels, maximise tyre life & improve your vehicle handling performance.
Engine Repairs Rockbank
Engine repairs are complicated to deal with. Our auto repair shop is equipped with the right equipment for engine overhauling & repairing the engine components.
Denting & Painting Rockbank
Is your vehicle losing its appeal? Fix them with our paintless dent repairs and spray painting services. We have advanced spray painting equipment to match the colour of your car.
Mechanical Repairs Rockbank
At Zira Auto Care, we take a comprehensive approach & find the root cause of your car repair & ensure they're diagnosed & resolved accurately.
Whatever vehicle repairs you have, our experts can offer the best solution for you. For professional car repairs and services across Rockbank, call Zira Auto Care on 03 9743 3005 today.