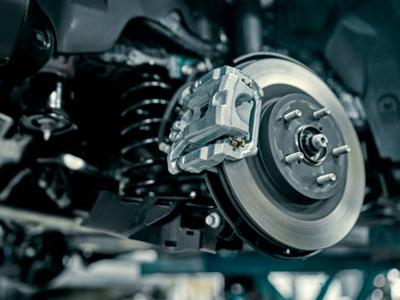 As a driver, the most important skill you can have is the ability to stop your vehicle when you need to. That's why it is crucial to make sure that your brakes perform properly every time you get behind the wheel. Without them, you can't stop your car and you will be at the risk of an accident too. The best way to keep your brake system functioning well is to opt for regular brake services and repair. From unexpected brake failure to a complete loss of control over your car, routine brake services can prevent any tragic scenario and help avoiding a collision.
Put Off Costly Repairs:
Properly maintained, high-quality brake system can last up to 70,000 miles before requiring replacement. Well, heavy use of vehicles, harsh driving conditions and weather can lead to brake deterioration before the estimated travel distance. If you have your brakes inspected at regular intervals, the small problems can be easily detected and fixed. This helps in increasing the lifespan of your brakes with a low-cost repair service.
Get To Know The Warning Signs:
There are several signs that indicate the problem with your brake system. However, the most obvious ones are:
Strange noises when braking
Vehicle pulling to one side when applying the brake
Excessive vibration when braking
Jerking feel when the brakes are applied
Brake pedal feels spongy or odd
In addition to these warning signs, the brake system service light on your vehicle's dashboard will also get illuminated. If you notice any of these warning signs, take your vehicle to a reputable car mechanic for a brake system inspection.
Head to Zira Auto Care:
If you are looking for a car service centre in Melton to have your brake system inspected, look no further than Zira Auto Care. We have a team of experienced car mechanics who can provide you with general car repairs and specialised services such as car tuning, logbook servicing, wheel alignment, wheel balancing, roadworthy inspection, car battery replacement and other mechanical repairs. Our expert team works to provide you with quality repairs and services at a price that they can afford. Call us on 03 9743 3005 to schedule your appointment for brake repairs.
September 14, 2021
Categories: